Hey! Welcome to my A.C site. I hope u find all the info, all the pix and all the things u are looking for! I would like to say HI to Aaron Carter if hes reading this! HI! I love u so much!
I have a Yahoo Club! The URL is http://clubs.yahoo.com/clubs/ultimateaaroncarterclub Please check it out even though it isn't very good yet. I am looking for a co-founder for my club so go to the Club for more info!

If you have an Aaron site and you want it to be linked on my site then let me know and i'd be happy to link you!!!

Please Please Please Please vote for my site here!!!!! thanx you I really appreciate it!!! VOTE BELOW!!:)

CLICK HERE TO VOTE FOR UACS!!!!

*****UPDATES*****
1/26/03- HAPPY NEW YEAR!!! I promise to update ALOT more frequently! Sorry for the delay!!
Ill be updating this site frequently so keep on coming. Pleaze tell all ur friends about it! Also sign my guestbook and let me know what you think! Thanx so much!
$Mrs AA Carter$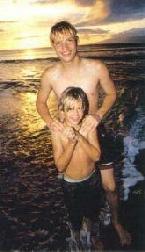 Click here to vote for Aaron on TRL!
After clicking the above link go to "shows" then "TRL" then "play my song"