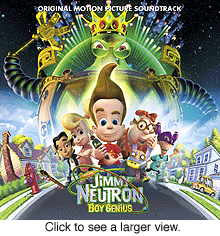 Jimmy Neutron Boy Genius Soundtrack(November 20, 01.):
Aaron has three songs on the soundtrack for a movie called Jimmy Neutron Boy Genius. The songs are called "Leave it Up to Me", "A.C's Alien Nation", and "Go Jimmy Jimmy" The album will be out November 20th 2001. Here is a list of all the songs on the C.D:

*1.Leave It Up To Me- Aaron Carter
2.Pop- *NSYNC (Deep Dish Remix)
3.Parents Just Don't Understand- Lil' Romeo/3LW/Nick Cannon
4.Intimidated- Britney Spears
5.He Blinded Me With Science- Melissa Lefton
*6.A.C.'s Alien Nation- Aaron Carter
7.Jimmy Neutron Theme- Bowling For Soup
8.The Answer To Our Life- Backstreet Boys
9.Kids In America- No Secrets
10.I Can Count On You-True Vibe
*11.Go Jimmy, Jimmy- Aaron Carter
12.We Got The Beat- Go Go's
13.Dance Little Bird (The Chicken Dance)- Stoopid
14.Blitzkrieg Bop- Ramone


Princess Diaries Soundtrack(2001):

Aaron has a song on the soundtrack for the movie The Princess Diaries called "Little Bitty Pretty One"! Here is a list of all the tracks on the C.D:

1.Supergirl - Krystal
*2.Little Bitty Pretty One - Aaron Carter
3.Miss You More - BBMak
4.Crush - 3Gs
5.What Makes You Different (Makes You Beautiful) -Backstreet Boys
6.Miracles Happen - Myra
7.Always Tomorrow - Nobody's Angel
8.Away With The Summer Days - Youngstown
9.Stupid Cupid - Mandy Moore
10.Wake Up - Hanson
11.Happy Go Lucky - Steps
12.I Love Life - Melissa Lefton
13.Ain't Nothin' But A She Thing - Little J/Nobody's 14.Angel/Tammy Phoenix
15.Hold On - B*Witched
16.Journey, The - Mpulz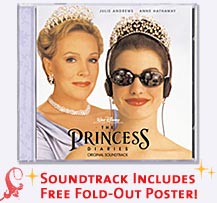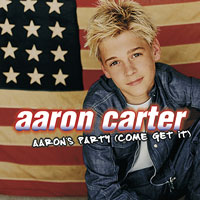 Here's a list of A.C's C.D's

1. Aaron Carter (98)
Tracks=
1)I Will Be Yours
2)Crazy Little Party Girl
3)One Bad Apple
4)I'm Gonna Miss You Forever
5)Tell Me How to Make You Smile
6)Shake It
7)Please Don't Go Girl
8)Get Wild
9)I'd Do Anything
10)Ain't That Cute
11)Crush On You
12)Swing It Out

2. Surfin U.S.A (99)
Tracks=
1)Surfin' U.S.A. [Johnny Jam & Delgado Mix]
2)Shake It [Nick Carter Remix]
3)Crush on You [Gary's Mix]
4)Crazy Little Party Girl [One Day Mix]
5)I'm Gonna Miss You Forever [Dreamix]
6)Let the Music Heal Your Soul - Bravo All Stars

3.Aarons Party (Come Get it)(00)
Tracks=
1)Aaron's Party (Come Get It)
2)I Want Candy
3)Bounce
4)My Internet Girl
5)That's How I Beat Shaq
6)The Clapping Song
7)Iko Iko
8)Real Good Time
9)Tell Me What You Want
10)Girl You Shine

4. Oh Aaron (01)
Tracks=
1)Oh Aaron - (featuring Nick Carter/No Secrets)
2)Not Too Young, Not Too Old - (featuring Nick Carter)
3)Stride (Jump On The Fizzy) - (featuring No Secrets)
4)Come Follow Me
5)I Would
6)Baby It's You
7)I'm All About You
8)Kid In You, The
9)Hey You
10)Cowgirl (Lil' Mama)
5.Another Earthquake(September 3rd 2002)
Tracks:
1) Another Earthquake!
2) To All the Girls
3) Summertime-(feat. The Baha Men)
4) My First Ride
5) Do You Remember
6) 2 Good 2 B True
7) When It Comes To You
8) America A O
9) Without You (There'd Be No Me)
10) Keep Believing
11) Suger-(Bonus Track)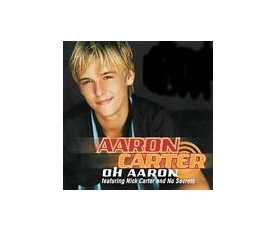 Home Video's

1. Aaron's Party (Come get it) home video- 5 of his videos and interviews. Available on DVD and VHS

2."Aaron Carter Live in Concert" home video. Features "Thats How I Beat Shaq" video and portions of the Disney channel concert. Available on VHS and DVD
3. "Oh Aaron- Live in concert"-features three music videos ("Oh Aaron," "Leave It Up To Me" and "I'm All About You.") plus lots of interviews with AC!


Aaron has a book written by his mother, Jane Carter, about him. Its a very good book. It has loads of info about A.C.